I love teaching. It is one of my favorite things to do. I enjoy figuring out how to explain a difficult concept to a person in a manner that they understand it, but I really love when it clicks! I literally get chills of excitement and it transforms my day.
My desire is that you would "get" something, anything really, that encourages you to grow toward God and apply that knowledge practically in the way you live your life. This brings up an issue. I can't equip you in every way that you may need to be equipped, and I can't answer every question that you can ask. I want to give you practical direction beyond a few simple blog posts in order to  To accomplish this, I want to give you a list of resources to help you grow in your understanding of God through the scriptures and a means to seek answers to your questions beyond me.
After all, this is just my perspective. I can not give a complete picture of everything there is to know. No resource can. Only responding to the Holy Spirit working in your life as you obey the scriptures in the context of Christian community can achieve this. This is the process that we all must embrace "until we all reach unity in the faith and in the knowledge of the Son of God and become mature, attaining to the whole measure of the fullness of Christ." Ephesians 4:13
The Bible Project (Videos & Reading Plan)
The Bible Project is an incredibly useful resource, especially for your visual learners. Books of the Bible, major themes, and numerous other topics addressed in groups of videos called series are produced through crowdfunding in order to help people overcome the hurdle of reading the Bible on their own. This videos are short and clear, but should not be seen as complete teaching. There are topics that are covered in great detail and theological topics that are missed almost entirely due to the unique perspective that the team brings. Use them as a study aid, but do not neglect actually reading and digging into in the Bible on your own with the help of the Holy Spirit to continually grow in your understanding of the nature of God.
Additionally, they have a "Read the Bible in One Year" plan that you can download as well as subscribe to from their website.
Tips for How to Read the Bible
If you need help understanding how to read the Bible, you should not feel alone. Many people struggle to attempt to read the Bible because they are trying to desperately figure out exactly how to get "the most out of it." Here are a couple of things I'd like you do keep in mind.
There is no one way to read the Bible. Instead, you need to try a bunch of different ways to find out how works best for you
Get over the pressure to get everything out of a story or passage. Honestly, you can't, and that's a good thing! The Holy Spirit uses the scriptures to teach you and He will often use the same passage many times in your life. You are interacting with a person not memorizing a text book.
Reading the Bible isn't meant to just be about you reading a book. You should interact with it in the context of community as you learn from each other while responding by how you choose to live your life!
If reading the Bible doesn't change how you live your life, you aren't reading the Bible right.
If you need somewhere to start, try Youtube. Many people have given their 2 cents for how to read the Bible and you might be surprised by what they say. You just need to find the method that best fits with how God has wired you! Here are a couple examples.
Topical Reading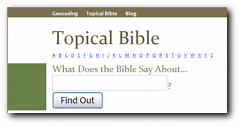 If you have a good grasp of what the Bible says in its overall story, you'll likely memorize trends. Most of these trends come to light in Jesus and the teachings passed down by His disciples, but they are present throughout all scripture. If you have a theme in mind and want to see when it appears in scripture, I highly recommend using OpenBible. It gives you all the verses on a certain topic to help you get the overall picture of what they Bible is saying, or it at least gives you the locations for those verses. Then you can prayerfully read through each one in its context to discover what God's heart is for that topic.
30 Days to Understanding the Bible by Max Anders
If you feel like your biggest hurdle in reading the Bible is knowing the STUFF of the Bible, then 30 Days to Understanding the Bible by Max Anders is what you need! By stuff, I mean the history, geography, and general doctrine of the Bible. Anders breaks it down into easy to manage pieces so that you can get what you need at your pace. This book can be purchased easily on Amazon. There are some parts that are workbook style, so getting it new may be the best approach.
How to Use the Internet
It is so crucial for us to realize that there are so many faithful people who are reading and teaching the Word of God that is testified to in the Bible. Many of them have articles, podcasts, or videos on the internet that teach a topic, a takeaway from a story, or share some life experience that glorifies God. All of these things are great and amazing and should be used wisely.
But there is also so crazy stuff out there. There are trends in theology in every generation that have their faults or completely deny something clearly taught in scriptures. There is no reason to be afraid of this though. All that you need to do is go back to letting the Holy Spirit speak through your Bible to see. An easy thing to do when you read one article is try and go find an article arguing for the opposite. Get all sides of an issue first. Then seek the answer out with community and wise counsel.
If you come across anything interesting that you'd like me to respond to, you can contact me through my About A Gary page if you'd like my input. I'll gladly give you my perspective, but more importantly I'll point you to the testimony of Jesus contained in the scriptures so that you may find life.
Regardless of your means or method, I desire that you would take the resources before you to seek out the truth and apply what you learn to how you live your life.
Don't just listen to the Word of Truth and not respond to it, for that is the essence of self-deception. So always let his Word become like poetry written and fulfilled by your life!  James 2:22 TPT